Here's a circuit which will work for MainEnsembleEcho switching on an A-100 hooked to a 147-type Leslie. It will work for M/E/E switching between any single-ended Leslie and differential input Leslie (or Hammond tone cabinet).
This circuit was drawn by JeffDairiki, but the design was provided by HarveyOlsen.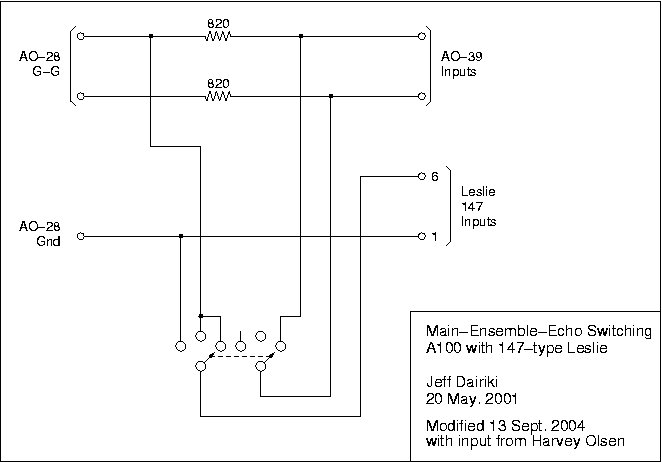 ---
The content of this page is Copyright (C) 2000, 2001, 2002 Geoffrey T. Dairiki and the other authors of the content, whoever they may be.
This is free information and you are welcome redistribute it under certain conditions; see http://www.dairiki.org/HammondWiki/opl.html for details.
Absolutely no warrantee is made as to the correctness of the information on this page.