The C-3 is identical to the B-3, except that it is in a fancier "church-style" cabinet with enclosed back and sides. More C-3s than B-3s were said to have been exported to Europe which may account for this model being seen more often in European concert halls and recording studios in the 1960's. Other than the console itself, the C-3 is tonally, electrically and mechanically identical to a B-3.
Earlier models (those produced through approximately 1958) have quatrefoils on side.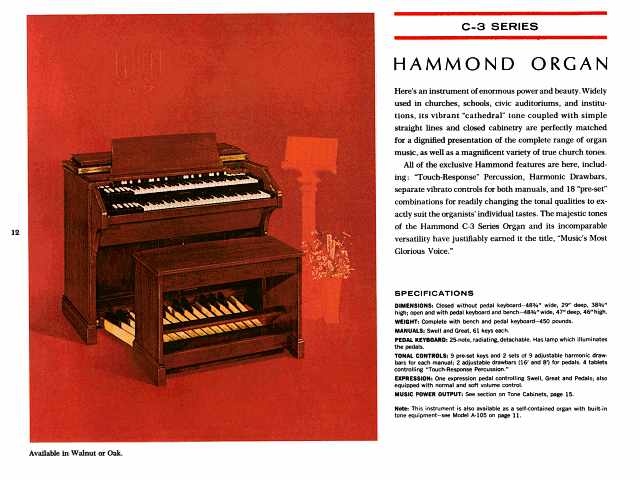 ---
The content of this page is Copyright (C) 2000, 2001, 2002 Geoffrey T. Dairiki and the other authors of the content, whoever they may be.
This is free information and you are welcome redistribute it under certain conditions; see http://www.dairiki.org/HammondWiki/opl.html for details.
Absolutely no warrantee is made as to the correctness of the information on this page.